---
The surface of the molecular glass is hard enough to resist scratching, even if you scratch it hard with a knife, because iron is harder than glass, let alone tempered.Flexible steel film also overcome the problem of brittle steel film, it is not easy to break the tempered glass film, stick to the phone, the screen by a strong impact, the film still won't be broken.So you do not need to change the phone's steel film frequently.
Explosion-proof and scratch-proof: it can prevent the broken and scattered glass panel caused by the accidental impact of mobile phone, reduce the hidden damage of glass panel, and guarantee the safety of users.At the same time to prevent accidental scratch, affect the appearance of the phone
The strength of the Molecular glass is stronger than that of the common glass. The experiment shows that the bending of the film is only a drawing crack, which is a very complete phone film.
molecular glass; 9H flexible ;3D edge; anti-scratch; touch-smooth; easy to paste ; exhaust quickly ,no bubble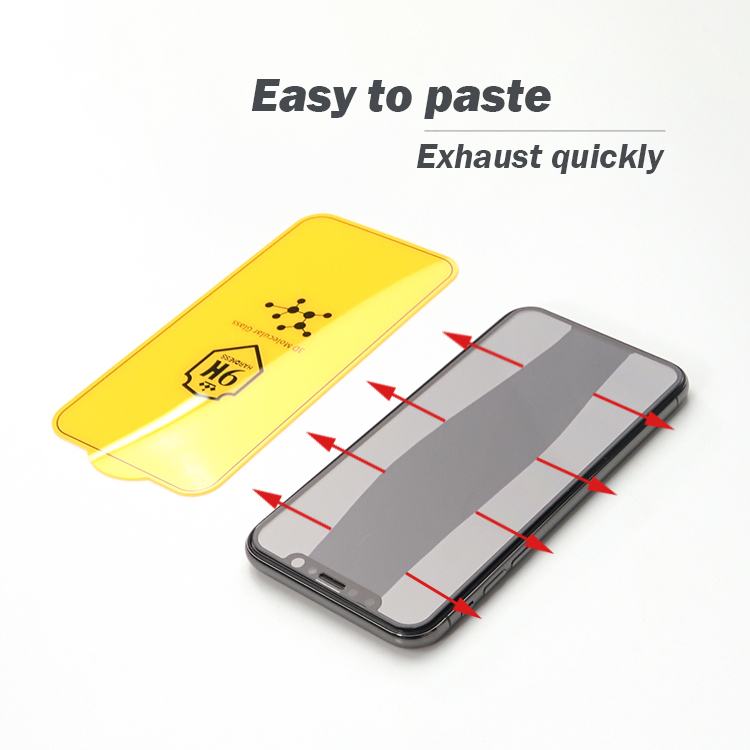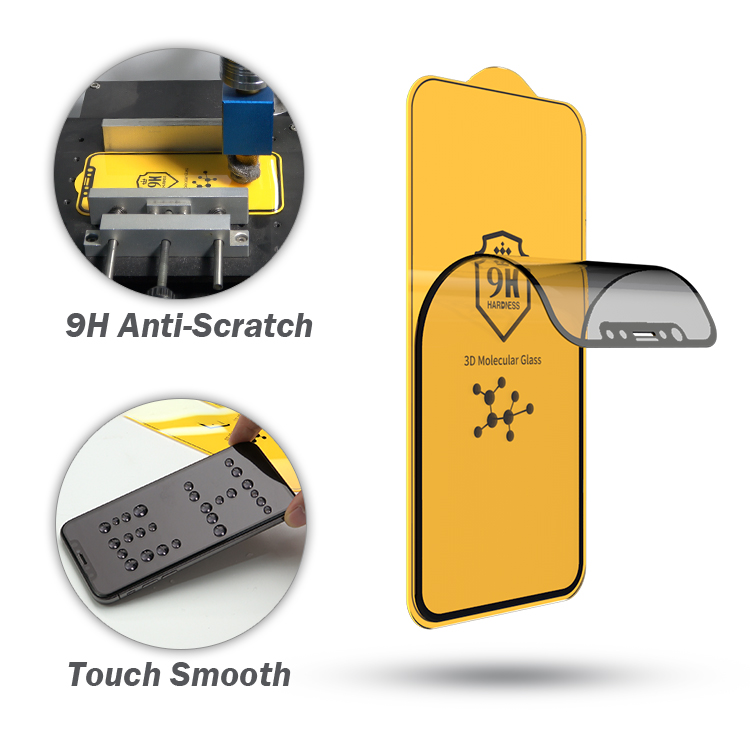 Guangzhou Ehang Electronic Co., Ltd.
Business Type:Agent , Distributor/Wholesaler , Manufacturer
Product Range:Mobile Phone Bags & Cases , Screen Protectors , Mobile Phone Bags & Cases
Products/Service:Screen Protector , Nano Flexible Glass Screen Protector , Tpu Screen Protector , Tempered Glass Screen Protector , Pet Screen Protector , Full Body Screen Protector
Certificate:ISO9001 , RoHS
Company Address:Building D5, No. 39 Helong East Road, Hebian, Helong Street, Baiyun District, Guangzhou, Guangdong, China